Design pros tell us how to make a bedroom brighter |
6 min read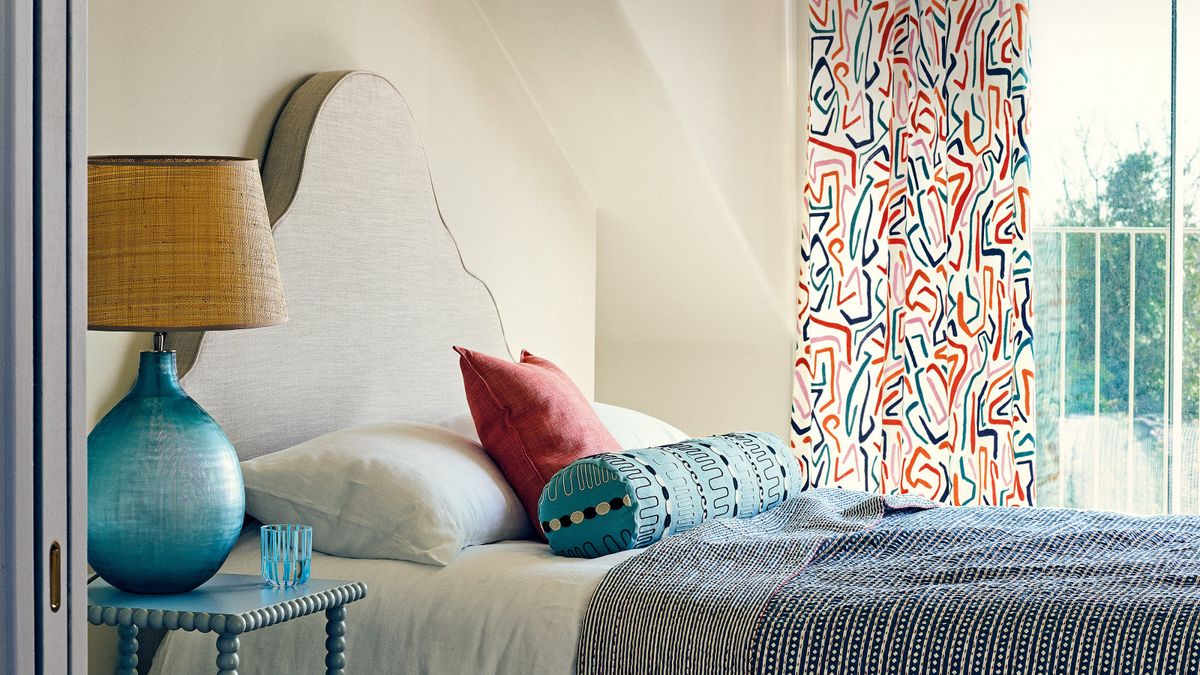 If you've ever found yourself with a bedroom that's heavily lacking in natural light, you know how difficult it can make your mornings. 
Sure, nights might be nice and cozy, but when your body could use a natural wake-up call, the darkness can make it nearly impossible to pull yourself out of bed and start your day. 
In an effort to find ways to maximize brightness and make a dreary room shine, we turned to a few experts to find out their top tips for designing a bedroom that isn't too dark. 
How to make a bedroom brighter
Here's what they had to say when it comes to making your dark room brighter.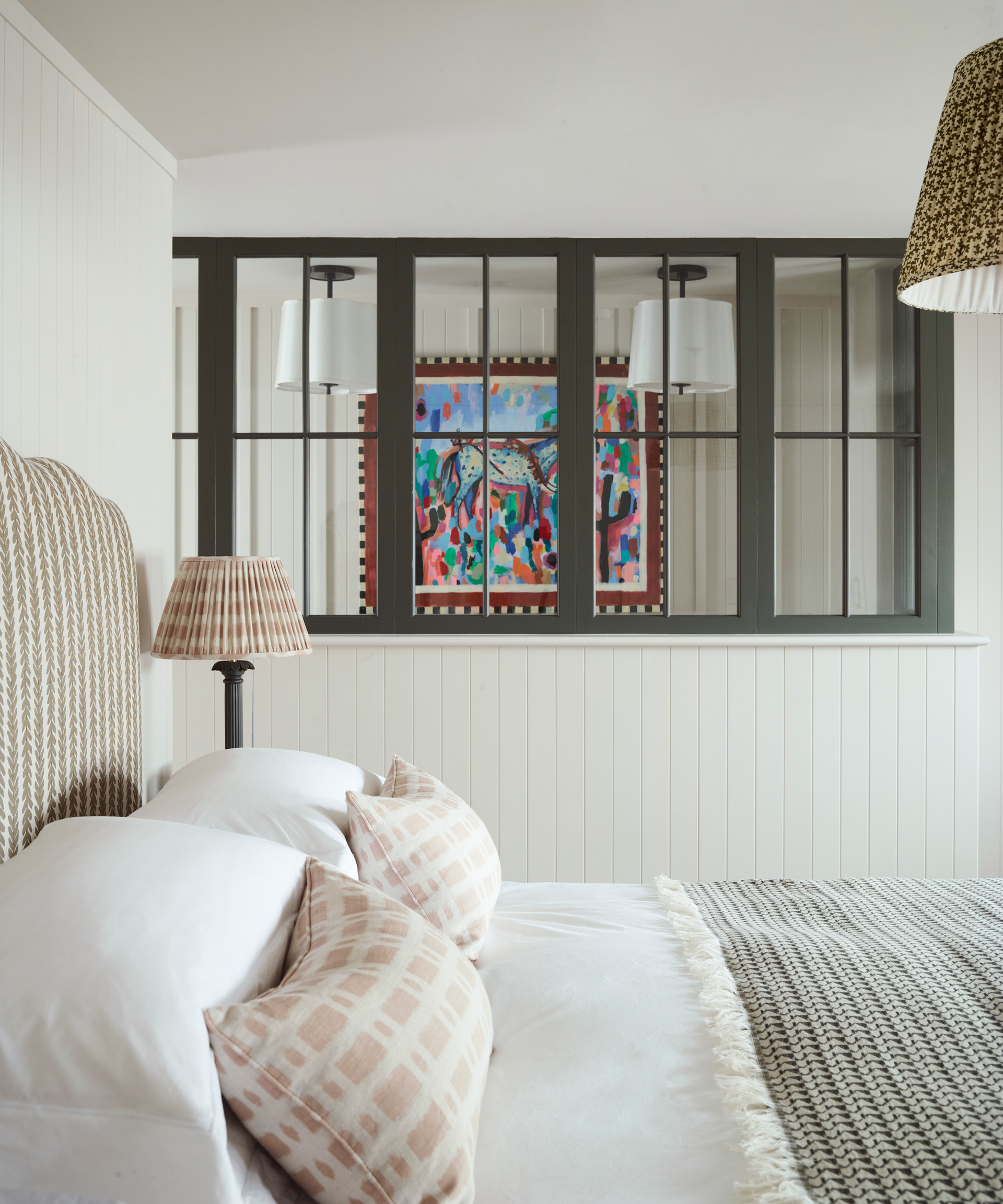 1. Make the most of mirrors
Having a mirror or two is natural in your bedroom, but as Artem Kropovinsky, founder and principal designer of Arsight, points out, they're not strictly utilitarian. They serve an incredibly helpful purpose as one of the simplest tricks interior designers use to brighten a dark bedroom.
'Miraculously reflecting sunrays, mirrors amplify light in an extraordinary way,' says Kropovinsky. 'Position a mirror opposite or adjacent to a window, and the reflected light will spread across the room, creating an illusion of a more airy, light-filled space.' A color-washed mirror, at Anthropologie, is a wonderful and more subtle way to create additional light and texture. Hang on the wall or rest on shelving for a more casual look.
Artem Kropovinsky, an interior design expert with a decade of experience, is the founder of Arsight, a New York City-based design firm specializing in residential and commercial interior design. Known for his award-winning work, Artem's projects range from new construction and extensive residential renovations to restaurants and retail stores. His design philosophy revolves around the celebration of authenticity and originality, skillfully incorporating natural materials and handcrafted elements to create a distinctive and harmonious aesthetic.
2. Opt for a lighter, more reflective color palette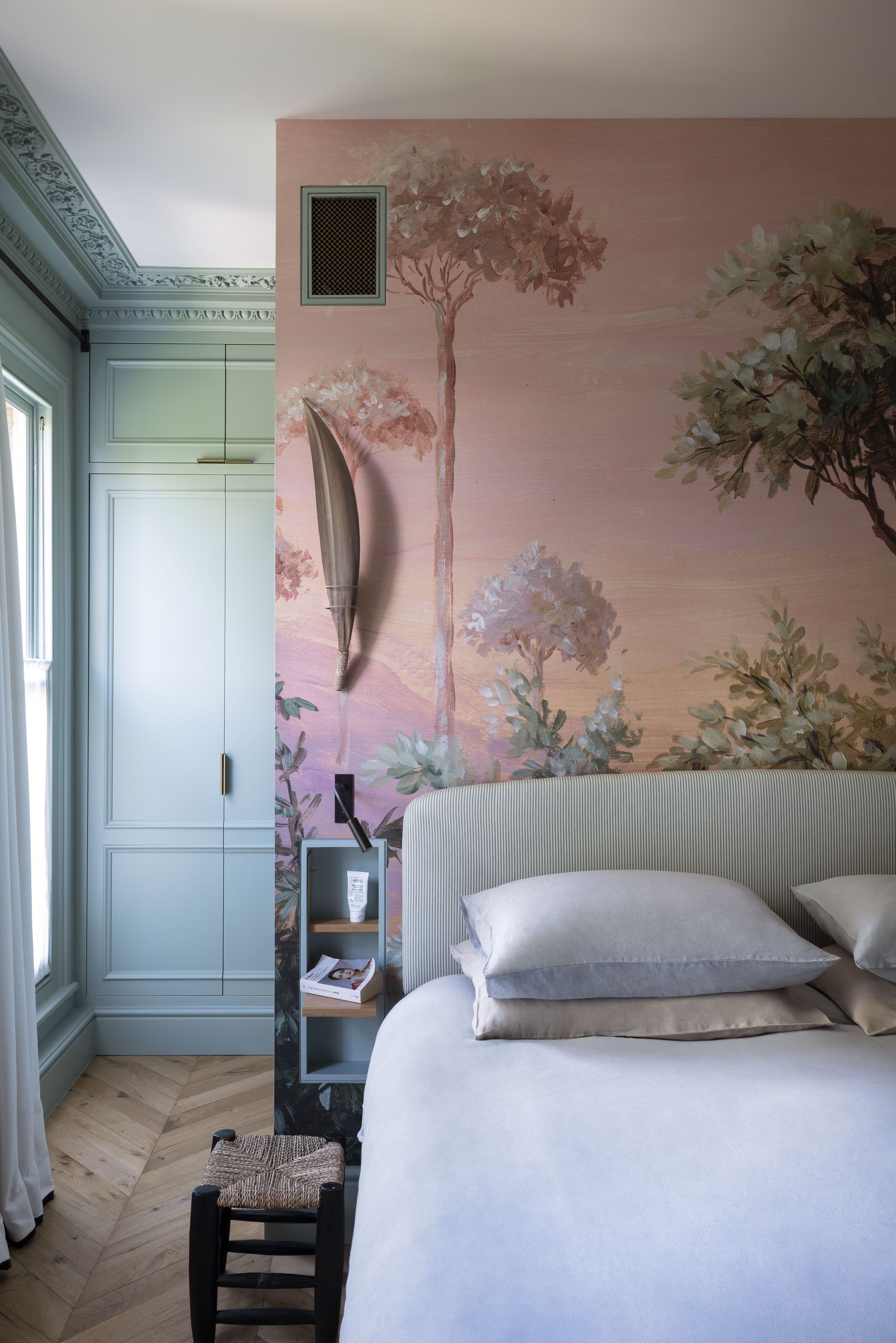 Moody hues have a definite space in the zeitgeist at the moment – they've been especially on-trend the past few years. But if you have a room that's already low on light, then dark walls will only emphasize the problem.
Instead, Kropovinsky suggests sticking to paler tones. 'Dark tones absorb light while light shades reflect it,' he explains. 'Stick to whites, creams, pastels, or very light greys on your walls.'
It also doesn't just stop at your paint picks. 'Light-toned furniture and flooring can also aid in enhancing the brightness,' says Kropovinsky. 'Remember, these are not strict rules but ideas to keep in mind while designing your personal space.'  
3. Choose a sheer curtain or drape
If you prefer a heavy drape in winter months to help keep out some of the cold, that might also mean your room is darker than necessary. Kropovinsky suggests swapping it out for something that won't block the light the way a heavier curtain or shade might.
'Opt for sheer, light-filtering curtains or blinds that allow light to filter through while still providing privacy,' he says. 'These kinds of window treatments can dramatically enhance the natural light perception in your room.'
Haley Weidenbaum, interior designer and founder of Everhem, agrees. 'Sheers let all the natural light in while still offering an added level of privacy you want within your bedroom,' she says. 'If you want a little more privacy than sheers, the next best option would be unlined drapery.'
But be careful: on their own, there's a chance your beautiful curtains might mess with your sleep cycles. If you really want the ultimate combo, consider sheer drapes, at Wayfair, with a blackout blind that you can roll down at night. 
4. Ditch the shutters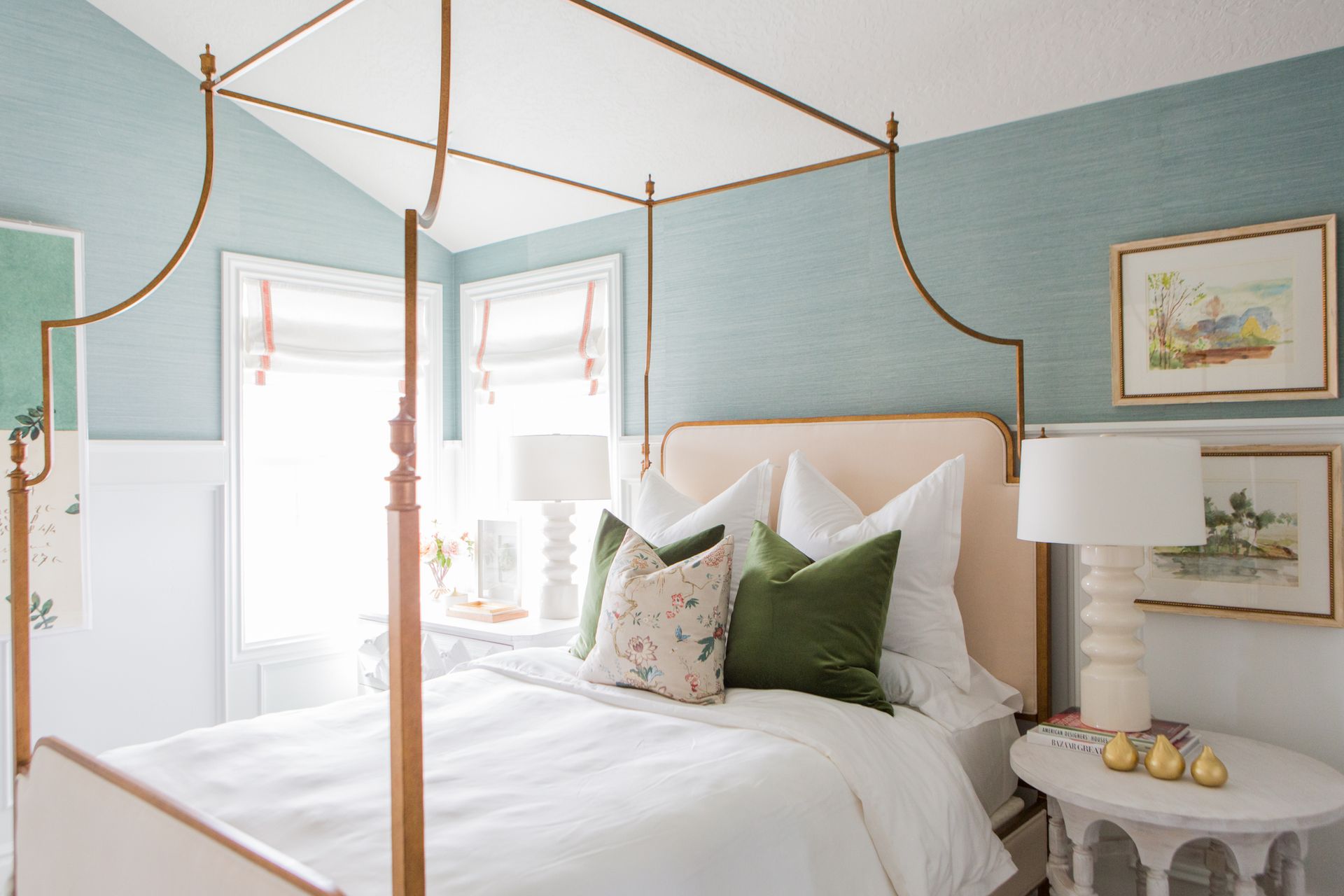 If your home has external shutters, commonly called plantation shutters, Ashely Macuga of Collected Interiors says this could be adding to your light source issues.
'Ultra popular 10-15 years ago, this choice of window treatments does provide privacy, but their heavy frames block natural light from coming in when you want it most,' she says. 'In bedrooms, we will replace the shutters with a motorized Roman shade that has a light privacy liner, and then layer with functional blackout drapes.'  
This way, Macuga explains, it's easy to enjoy daylight during the day but still get a great sleep at night. Then, whenever you're ready, let the sunshine back in in the morning.
As the Principal Designer at Collected Interiors, Ashley's New Orleans heritage deeply influences her design point of view and practice. Her passion lies in discovering her clients' stories and translating them into spaces that are warm, soulful, and unexpectedly modern. Her favorite projects are renovating and reimagining otherwise forgotten spaces, restoring a home's pride and the neighborhood too. 
5. Consider your materials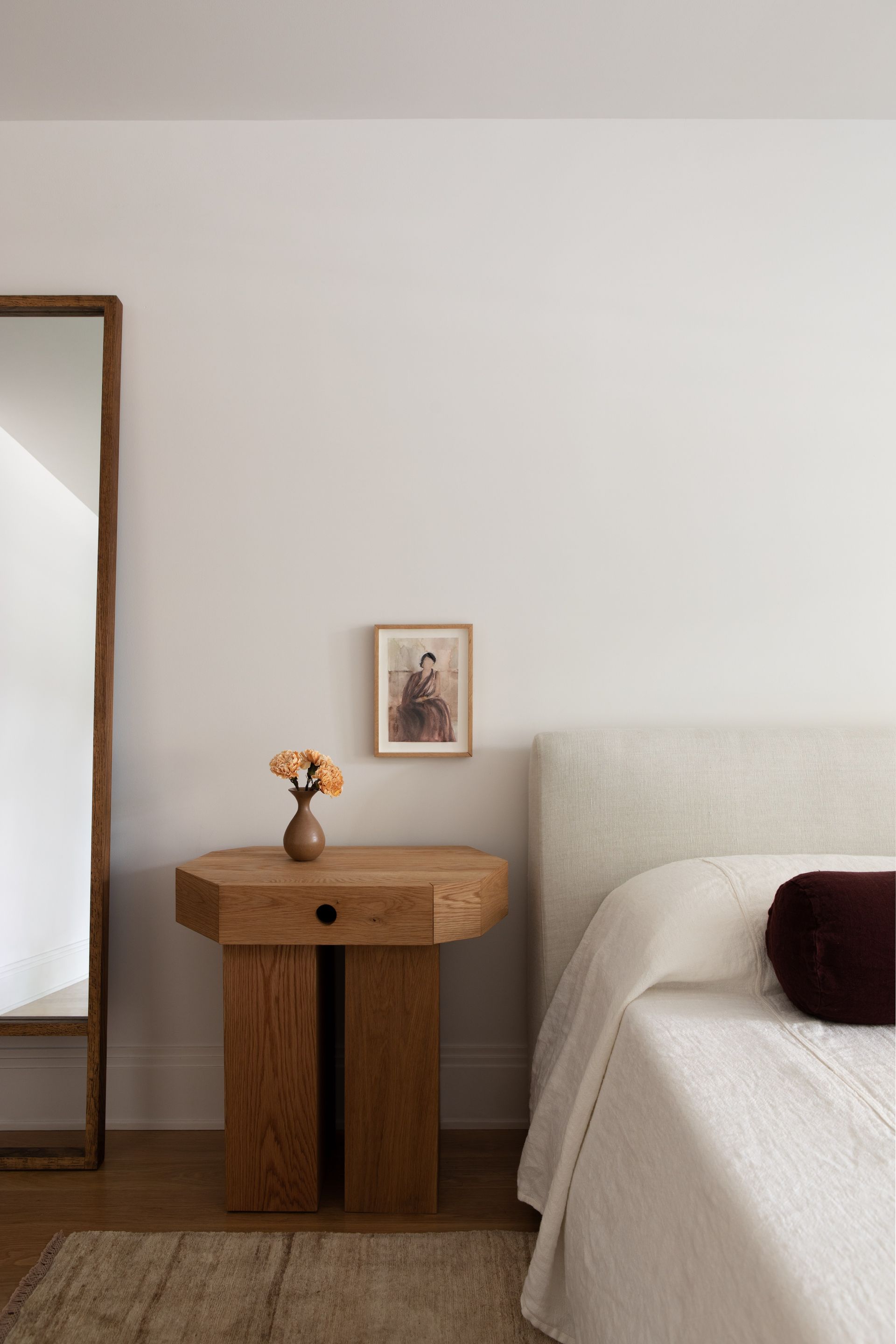 Color is an obvious thing to think of when you want to lighten and brighten up a bedroom but Jenon Bailie, Design Director for Room & Board, notes your materials are just as important for achieving the desired effect.
'Use bedding that is layered with texture – a signature throw pillow can add a pop of color but not soak up the light or impede the brightness of the space,' she says. 'Adding a white, marbled ceramic top to dressers and nightstands is another unique way to add light color to a bedroom.'
Macuga agrees: 'Opt for furniture with more delicate lines, and brighter, lighter woods and materials,' she says. 
6. Carefully plan your lighting design
There's only so much you can do about your natural light. However, Kropovinsky points out plenty can be done with your light sources. To really create a brighter, lighter space, create a mindful lighting plan for your bedroom that helps deter awkward dark spots.
'A single light source can leave the room with unattractive shadows,' says Kropovinsky. 'Incorporate ambient, task, and accent lighting in your design. A variety of light sources, including table lamps, floor lamps, wall sconces, and pendant lights can contribute to a more evenly lit and inviting space.' 
7. Skew more minimalist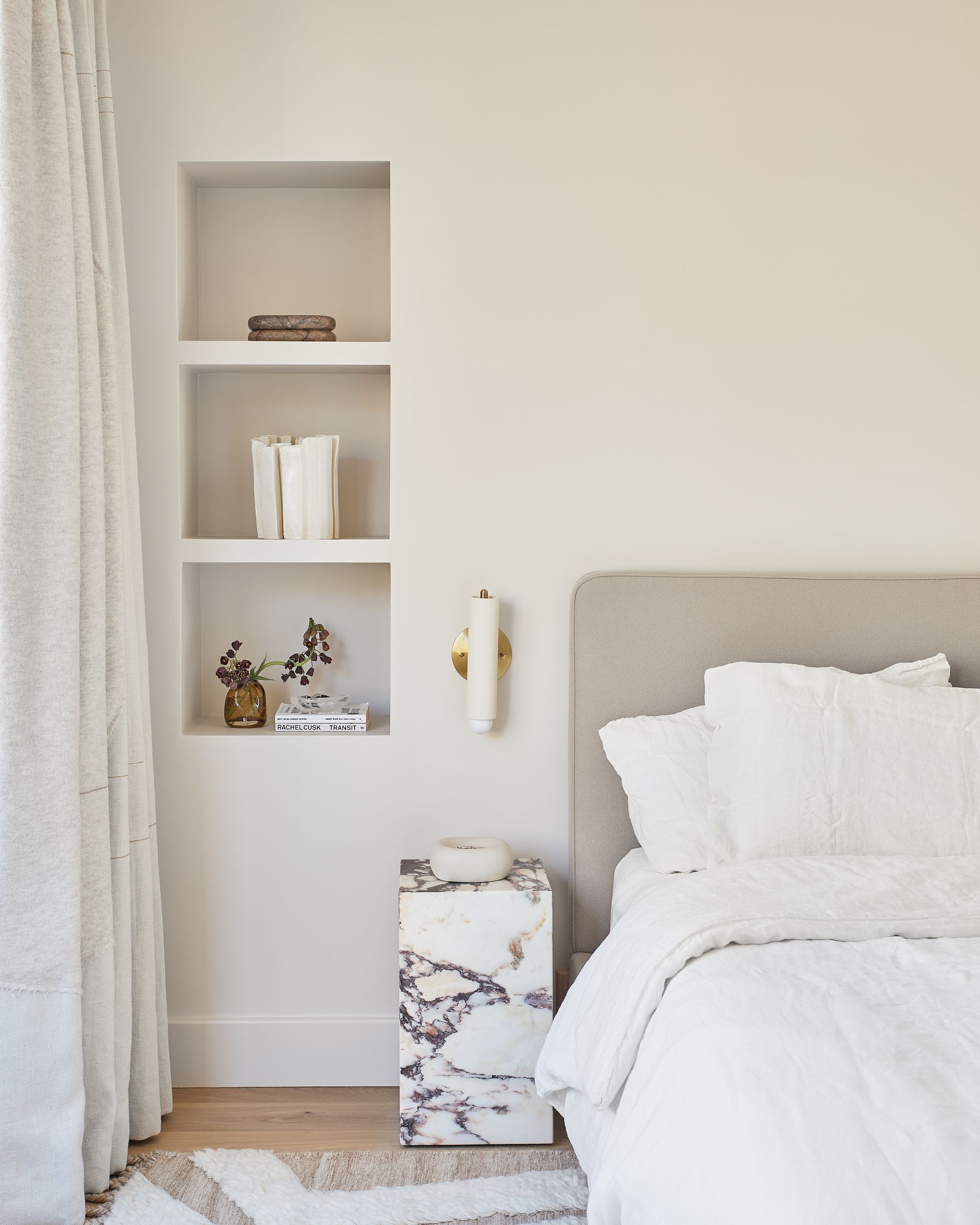 While there are a lot of reasons to love maximalism and any adjacent aesthetics, Kropovinsky notes it can be a problem in an already dark room. It's better instead to lean more minimalist to avoid overcrowding your space.
'Over-stuffing the room with furniture, decor, or belongings can make the space feel dark and cramped,' says Kropovinsky. 'A minimalist bedroom gives each piece its own breathing space and can make the room feel lighter and more spacious.'
8. Make the most of your ceiling
When considering your bedroom decor, you might be looking at the best bedding, wall colors, and rugs. Kropovinsky says the ceiling is another place you can make the most of when it comes to lightening and brightening up the room. 
'The ceiling is the fifth wall and it should not be neglected,' he says. 'Painting it a light color can reflect light back down into the room. If you're bold, a reflective or glossy finish can amplify this effect even more.'
Bailie agrees: 'Competing focal points also tend to confuse or overstimulate when a bedroom should be an oasis of relaxation and ease,' she says. 'Make sure you have one main area in your bedroom that you want to focus on!'
FAQs
How do you brighten a dark room with dark furniture?
To make the whole space feel brighter as you walk in, throw down a large area rug in a light, neutral tone, to outweigh some of the existing, darker decor. Swap out the window treatments for something more lightweight, and ensure windowsills are clutter-free, and that the windows themselves are spotlessly clean to maximize natural light. Consider painting wood furniture if it is large and bulky and creating an oppressive feeling in the room, or raise them up on legs so you can see the floor beneath them. Incorporate more lighting options, be it floor lamps or table lamps, and keep on top of the bedroom decluttering so it feels as airy as possible.
---
Whether you decide to incorporate all of these design elements or only add in a few until you achieve the desired brightness, one this is for certain: a lighter, brighter bedroom awaits.